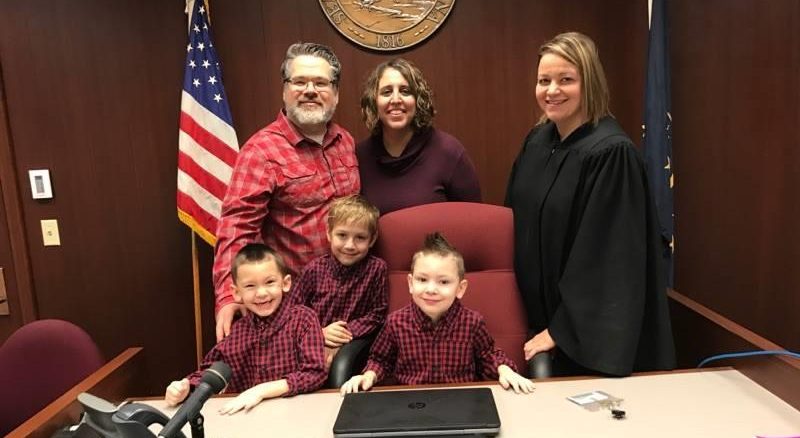 Hello and thank you for visiting!
I grew up in a Christian home and have always loved kids. As an adult I helped in youth groups, led small groups both in youth group settings and in the church. I have done volunteer work at a near-by youth outreach. I met my wife Dawn over 14 years ago. We actually met on a Christian dating site. We were both busy with our professional lives at the time. I was a painting contractor and my wife was/is an engineer. Dawn lived in Illinois at the time and I lived in Indiana. We got married in 2004 and she moved here with me. We knew as we were dating and early on through our marriage that God had something for us involving children. We wanted a family and in 2007 God gave us Jaeden our oldest son. Around that time we also started to help teaching Sunday school at our church. We still wanted a larger family but ran into some medical complications. At this time we started to consider adopting. Some friends of ours were fostering and another one even adopted their fostered children. We felt God pushing us this way so in 2014 we became licensed through Gateway Woods a Christian foster care agency. We have had the opportunity to share and be blessed by 9 children in our home the last almost 3 years. We adopted 2 of the boys that we had fostered Christopher and Xander. We desire to see God's hand move over the church and bring them (the churches) into one accord and wrap around the foster families.
We are forming a network of support for foster families, adoptive families, single parents and grandparents…
Remember this is all about the fulfilling of God's Will in advancing His Kingdom into the next generation of lives. Stopping a downward spiral of abuse and neglect.  Removing the enemy's claims and bringing restoration and healing to the hearts of the broken.  
Learning to Love Let Go
How can you love a child, bring them into your home, and then let them go back home? This is one of the most common, and difficult, questions asked to foster parents …
Sign up to hear from us about support information and events.